Allison Fisher, a 20-year-old woman from Florida, was diagnosed with huge ovarian cysts that put her life in danger. Her health issues started in 2020 when she began experiencing constant stomach pain, irregular periods, and a rock-hard stomach.
Despite knowing something was wrong, Allison was hesitant to visit a doctor because she believed they would blame it on her weight. However, as time went on, the cyst grew so big that it started affecting her breathing.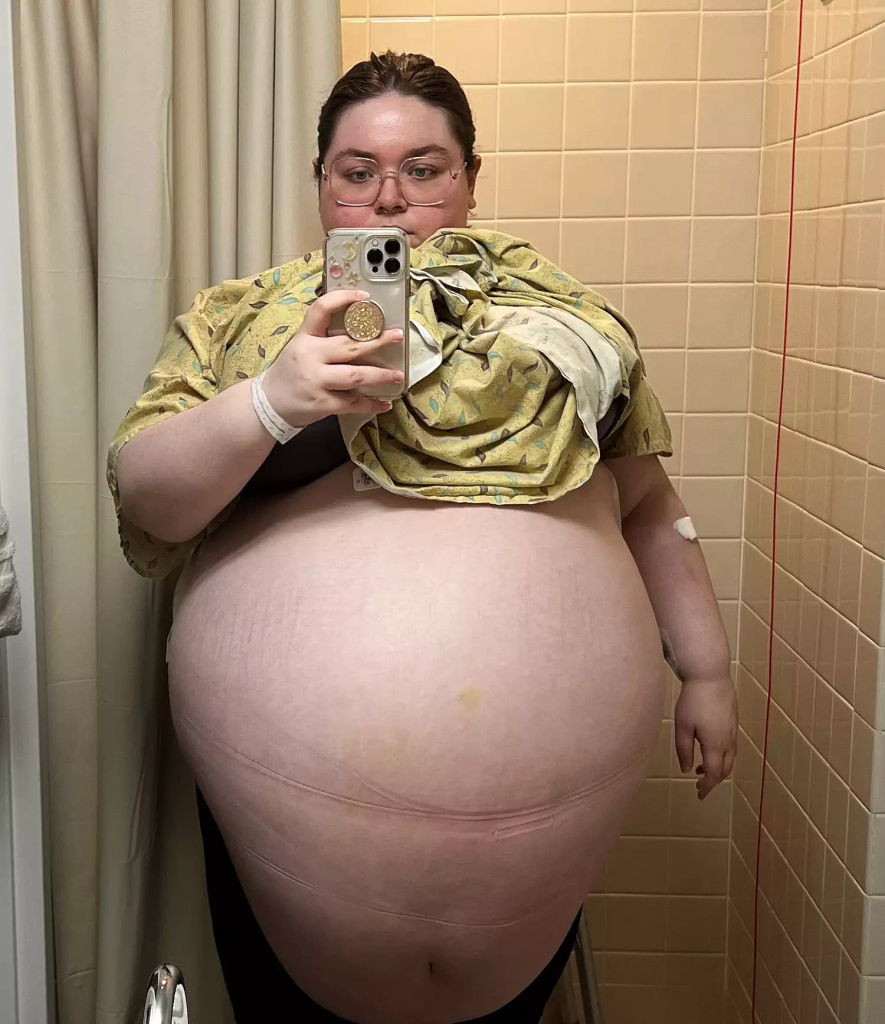 Eventually, a gynecologic oncology surgeon at Ascension St. Vincent's, Dr. Martin Martino, told Allison that she was carrying a cyst that was 100 pounds big, and it needed to be surgically removed as soon as possible. The surgery was successful, and Allison was given a second chance at life. Dr. Martino was able to untwist the left ovary and save Allison's future fertility, and the chance to have kids.
Allison hopes her story will serve as a reminder to others that they should see a doctor whenever they feel unwell, regardless of their weight. She also shares that she is in the beginning stages of weight-loss surgery and is excited about what life has in store for her.